As I sit down to begin this post this quote comes to mind:
We are back to school with a vengeance here in the Deep South. I have already nearly cried over all of the school paperwork we had to fill out and we have already had meltdowns regarding homework. A bunch of my friends and bloggers have been sending out their "what I learned this summer" posts and
I've got nothin'.
What did I learn this summer? To be honest, I have no idea what, if anything, I learned. I haven't been keeping a list.
Summer was a fairly ordinary mix of wonderful and sucky. I was sick on and off for nearly the entire month of June which was a spectacularly miserable lesson in weakness, boundaries, saying no and asking for help. But we also had some lovely, day-trips. I struggled with my mental health over the summer, but we have also seen a lot of things come full circle - an answer to a lot of prayers.
So I'm thinking I want to begin the practice of a weekend re-cap. Short and sweet. A thought - only posted here - and a little bit about what I'm reading/watching/listening to. This one is going to be a little longer because I want to throw in a couple things into this list from the summer.
What I've Been Thinking...
This season I have struggled with a serious case of overwhelm. When school first started I was walking around in a near constant state of panic with the thought
"there are too many moving pieces"
reverbing through my brain. The answer to that fear has been grace - there is grace for when I mess up, and making a mistake isn't GAME OVER. There's life after failure, big and small, and making a mistake, forgetting something, running late - these are embarrassing and frustrating but not the end of the world. I have started a couple practices that are helping me. For one, putting every appointment into my calendar on my phone. For another, I try to write out a list of everything that needs to happen on a busy day. That way there are not random pieces of information pin-balling around in my brain.
I've also had an overwhelming feeling that
there is more to do every day than I have hours.
There are kids to be taken hither thither and yon, picked up, dropped off, forms to be signed, checklists to be checked off. I have been in a perpetual state of overstimulation and overwhelm since the school year began, and while I'm working on trying to increase my capacity I'm also trying to adjust my mindset. So far two things have helped - one
this post by Holly Gerth
reminding me that
I am already loved
. All of this running around and list-checking-off has nothing to do with my lovability. I am fully loved by God simply as a result of existing. I've also been trying to adjust my mindset in some of the most mundane parts of my day, trying to open my eyes to how God wants to meet me in these moments.
What I've Been Watching
To All the Boys I've Loved Before
- I watched this on Netflix with my teenage girls. I gave them a hard time about watching this but then I watched it and now realize what all of the hype is about - seriously though, love this movie or hate it, if you have teenage girls you need to watch this because everyone seems to be talking about it. The movie is based on the first book of a trilogy by by Jenny Han.
The Guernsey Literary and Potato Peel Pie Society
- Does it go without saying that this Netflix movie is perfection? The only thing I don't understand is why I haven't watched it again yet. I loved everything about this movie. I couldn't get into the book
(gasp)
I know, a bunch of my friends
love
the book. I didn't. Now I want to read the book.
When We First Met
(Netflix movie) I was kinda nervous about watching this, but it was late and I couldn't sleep - and I'm not sorrry I did. It was so much better than I thought it would be. A fun movie about a guy who travels back in time to re-do the first time he met the girl of his dreams. It's cheezy and predictable but I loved the ending.
Set It Up
This is a Netflix movie I watched late at night over the summer and I watched it at least three times in the span of a week. There's just something about this movie that I loved. (It has about the same maturity/content as Heart of Dixie). It's about these two assistants setting their bosses up romantically so that they can Have some time off of work and in the process obviously, inevitably fall for each other. It is pretty stupid, totally obvious and predictable and perfectly romantic.
Crazy Rich Asians
I went to see this in the theater by myself for my birthday. It was super sweet and SO funny! Like Pride & Prejudice goes to Singapore. I am trying to find some time to take my teens to see this.
Ugly Delicious
A Netflix documentary series. I watched this while I was sick and it is
amazing.
It's not appropriate for little ears but it's such a satisfying watch. Each episode tackles a different category of comfort food - tacos, pizza, dumplings etc. I watched the whole series twice - but like I said, I was sick.
The Marvelous Mrs. Maisel
It's a TV show on Amazon Prime about the journey of a female comedian - an intelligent, well-educated, Jewish housewife whose husband leaves her for his secretary. After which she has an epic, drunken, on-stage breakdown in the form of a comedy act.
It's rated MA for a couple scenes of brief nudity in the first episode and adult language throughout.
Anne with an E
A TV series on Netflix. I get why the haters hate this, but I also get why the lovers love this show. I especially did not like the first couple of episodes of season 2 but in my opinion, it definitely got better. There's a lot of liberties taken with the story and it's overall darker than the books or any of the re-makes. But especially after watching another re-make I appreciate the production quality and good acting.
On deck for September - The Great British Baking Show on Netflix and Amazon's Jack Ryan series.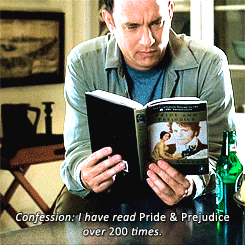 What I've Been Reading
Everyone Always by Bob Goff
Short chapters on being a Jesus-follower and loving people well. For the first half of the book, each new chapter was my new favorite chapter, after the midpoint, however, that I had a few moments when I felt a little annoyed. Overall I feel like I could read it every day and still have something to learn.
The Ministry of Ordinary Places by Shannon Martin
I have tried to back off of the book-launch scene, what with my life getting pretty hectic lately (see above) and my own book launch coming up around the corner. However when I saw the opportunity to apply for
Shannon Martin's book launch
team I jumped at the opportunity. To be honest, I don't know Shannon Martin's work much at all beyond that she is a friend of Emily Freeman (and anyone who is a friend of Emily Freeman is a friend of mine)but the cover of her book is so inviting and that sub-title speaks to me so deeply. As a member of the launch team I received an advanced readers copy of this book and I know that reviews from launch-team members can be overly-effervescent but it is no exaggeration when I say that this is the best Women's Spiritual Nonfiction that I have read all year. And we are pretty far along in this year. So far I've enjoyed
The Ministry of Ordinary Places
for two reasons - one is because of the topic - I love the idea of coming alive to God's presence in the ordinary and mundane places of my life. The other is simply the writing style. It's not overly poetic or overly to the point. I'm trying to think of who I could compare her to and I'm comping up empty. So if you're on the fence my advice is go download the sample chapters and see for yourself. I think you'll fall in love with Shannon Martin's writing as I have.
I've been in a bit of a fiction funk. I have half a dozen books on my shelf that I
could
be reading, maybe Anne of Green Gables or Kate Morton's the Secret Keeper but I haven't made room in my life for reading fiction and haven't been particularly motivated to begin a novel that I may or may not have already started and abandoned. So if you've got any suggestions feel free to send them my way.
What I've Listening To:
Podcasts:
Typically I have very little space in my life for extra-noise but these have been fun to listen to while I return to making actual dinners instead of turkey-wraps and bowls of cereal. My husband has been listening to some (way more serious) podcasts on the Enneagram and this has lead to some really great conversations. I have been listening to these super fun podcasts.
The No Chill Enneagram
- I have laughed untill I cried listening to this podcast.
The Enneacast
Typology
Music:
Here are some of my favorites from the summer:
Steffany Gretzinger's new album "Blackout"
- on repeat all summer long.
Favorite song on this album:
"Confident"
Lauren Daigle's New Single "You Say"
"Mistakes" - by Influence Music
"Ashes" from the Deadpool 2 Soundtrack
"Inside Out - Original motion picture soundtrack"
"III" - Hillsong Young & Free
The trio
Sleeping at Last
- especially the album "The Spring"
This artist is new to me but quickly soared to the top of my playlist. I especially love their instrumental stuff right now. There are also songs for Enneagram types on iTunes and YouTube.
Oldies that have been on repeat lately:
John Mayer especially the album "Room for Squares" and the song "In the Blood"
Cranberries especially the album "everybody else is doing it, so why can't we"
FYI: the song in this scene is "Dreams" from the Cranberries.




Book News
There's not much to report on the book news front. I've been plodding away through the editing/formatting swamp I have found myself in.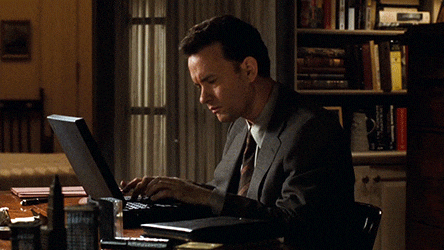 All I know is that I am closer to the side of being ready to print than I was before summer. I am thankful for the technology that allows me to self-publish but I'm increasingly thankful traditional publishing houses. They earn their money y'all. I'll be limiting most of my book news to my newsletter. So if you'd like to stay up to date on how all the book stuff is going - that's is the place to be!
One thing I'd like to know
If you have made it this far you are my new favorite person!! Here's my one thing I'd like to know: to pumpkin spice or not to pumpkin spice. Do you? And if you you how do you like your pumpkin spice? I'll let you know my answer next week. Also, I promise there will (probably) not be as many gifs in the next re-cap.
P.S. Sometimes posts like this one will contain affiliate links... this post doesn't.